As developers we spend most of our time in front of a screen. Or more precisely on our desk. This is why I want to start the Share Your Desk Challenge.
It's really simple to enter, check out the details below 👇
The Challenge 🏆
If you wish to participate in this challenge, share a photo of your awesome desk down in the comments below and I will pick one winner at random.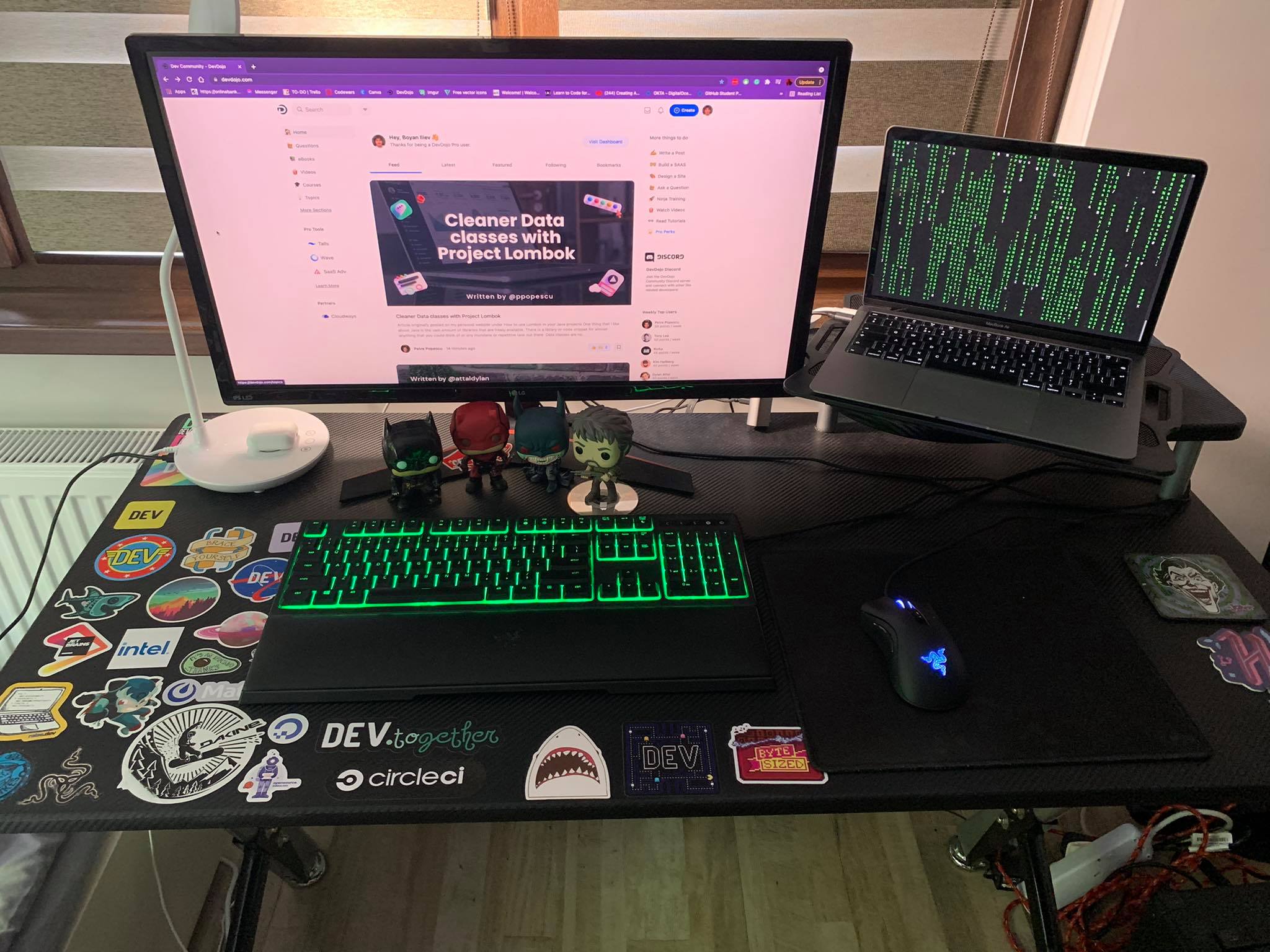 It doesn't matter if your desk isn't the most RGB lit one or if it isn't with 6+ monitors. All desks are welcome to this challenge.
The Prize 🎁
The winner of this challenge is going to receive a 1-month free DevDojo Pro Account subscription.
The winner will be announced on the 30th of July.
---
I can't wait to see all of your desks and see who the winner is going to be. I hope you have fun in this challenge and keep those desks coming in!